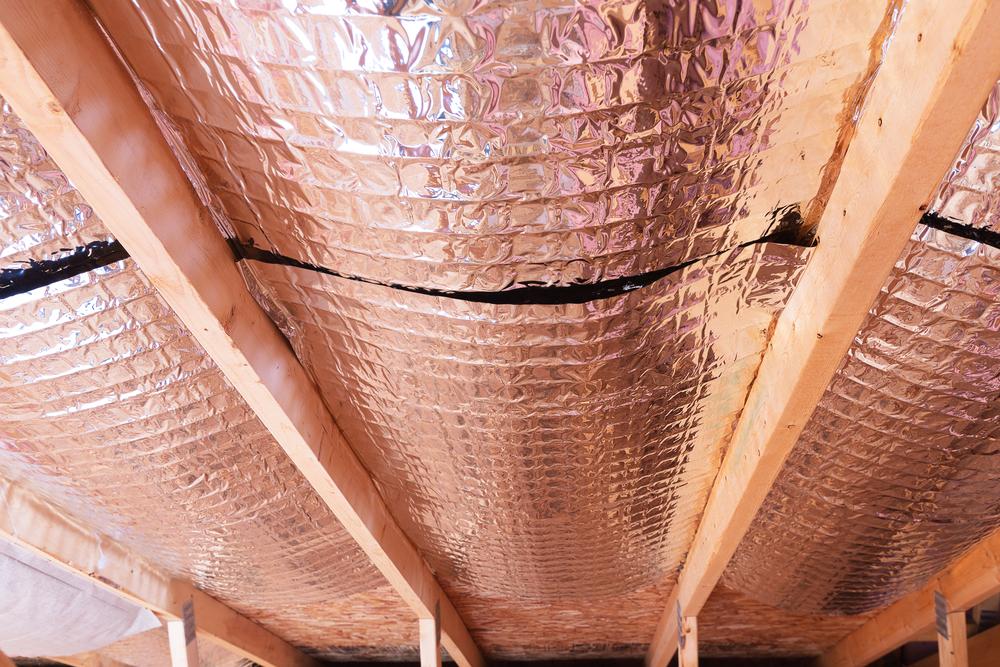 We get a lot of questions here at Hill Country Insulation about what home comfort upgrades are the most effective for homeowners in the Austin, TX area. Most recently, radiant barriers have become a hot topic of discussion. Homeowners want to know if this home improvement will help reduce their energy bills and keep their home cooler in the scorching Texas heat.
But the truth is, not every home will see a worthwhile benefit from deflecting the heat that enters your home. You deserve a home that works both smarter and harder to keep you cool. Here is what you need to know about radiant barriers and whether or not your Texas home needs one.
"Reflecting" on Radiant Barriers
Last year, we wrote on the benefits of radiant barriers. The elevator pitch for a radiant barrier is this: a highly reflective material is installed in your attic to deflect the radiant heat that enters through your roof, lowering the temperature of your home so that your cooling system does not have to work as hard to maintain a comfortable temperature. The cooler you home can be from the top down, the less money you spend running your cooling system, in turn extending the life of your cooling system and reducing maintenance costs.
Makes sense, right? But if your home has already been properly insulated and air sealed, your home is already keeping out most of the heat, making a radiant barrier an unnecessary upgrade. Yes, a radiant barrier may still help a little, but the difference could be negligible.
So When Is a Radiant Barrier Right for You?
Radiant barriers have been shown to reduce energy costs between 5% and 10% in some cases, depending on a few factors: climate, building size and construction, available shade, etc. But how can you know if a radiant barrier is right for your home? It's best left to the experts.
With a home efficiency audit, one of the experts from Hill Country Insulation will come to your home and perform a number of diagnostic tests to determine the best plan of action to keep your home comfortable all year round. This could involve a number of upgrades, depending on the condition of your heating and cooling system, the insulation in your attic and walls, and whether or not your home is properly sealed from the outside air.
No two homes are exactly the same. You deserve a custom approach when it comes to keeping your family comfortable!
Make the Right Choice for Your Austin Home
The heat in Texas is inevitable, but that doesn't mean your family should have to suffer through a hot and uncomfortable home.
At Hill Country Insulation, we pride ourselves in being Texans, looking out for the interests of our neighbors when it comes to their home comfort. You deserve to have all the right information before you spend your hard earned cash on upgrading your home, and any improvements you make should offer value to both your comfort and wallet. So trust the experts at Hill Country to get you the right home comfort upgrades for you and your family!
Texas heat have you sweating in your Austin area home? The experts at Hill Country Insulation have got you covered. Call us at
contact us
to schedule your home energy audit today.
Ready for a home that works smarter
and
harder to keep you cool?
We've got the answer.