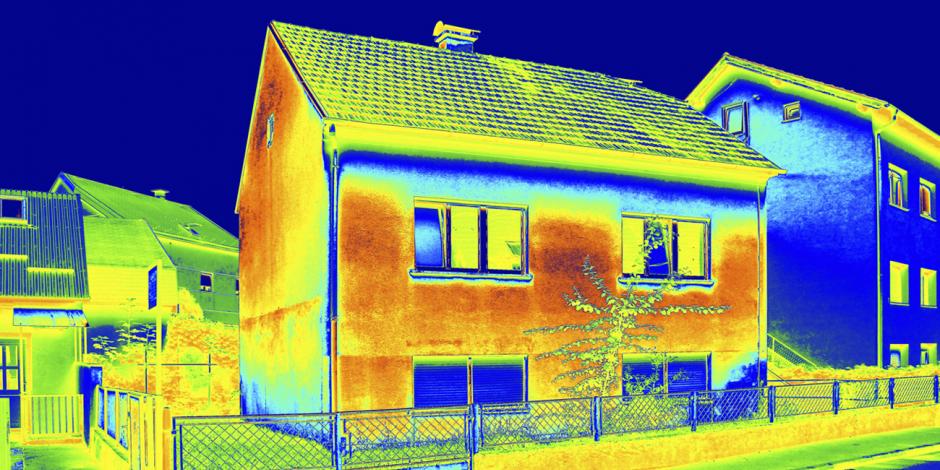 Two of the main culprits responsible for energy inefficient homes in Texas Hill Country are air leakage and inadequate insulation. Infrared thermal imaging analysis performed by a professional, like the experts at Hill Country Insulation, can help locate areas of concern. By addressing issues with air leaks and insulation, your home can quickly become more healthy, comfortable and energy efficient.
What is Infrared Thermal Imaging?
Infrared cameras generate images based on the heat given off by objects, allowing thermal images to see things in a home that the naked eye isn't able to. Infrared imaging detects temperature differences, helping experts to find areas of your home that are leaking air. These areas may lack insulation, need air sealing, or be damaged by water leaks. Points close to exterior openings, walls and ceilings that differ greatly in temperature from the remainder of the home usually indicate leaks or insulation problems.
Locating Air Leakage, Moisture Issues & Inadequate Insulation
Infrared imaging analysis of your home by Hill Country Insulation shows you the causes of issues with energy inefficiency and other comfort and health problems.
Locating Air Leaks
While a blower door test can measure the amount of air leakage in your home, infrared imaging finds the exact locations of those gaps and cracks. After air leaks are detected, they can be properly air sealed.
Identifying Moisture Problems
Moisture can cause mold and mildew growth inside your home. It can cause health concerns and destroy your home's structure with rot. Since infrared thermal imaging identifies moisture intrusion, you can quickly act on addressing these concerns and reducing the risk of health problems for you and your family.
Spotting Inadequate Insulation
Improper levels of insulation allow heat in during those hot months and out when you're heating your home. Thermal imaging provides insights into your home's insulation, without intruding and requiring walls or floors to be opened up. Increasing insulation will prevent your home from losing energy, helping you save on utility costs.
Increasing Energy Savings in Your Austin Area Home
The team at Hill Country Insulation has exceptional experience in identifying issues using infrared thermal imaging. Following thermal analysis and a home performance upgrade, your home can become more comfortable, energy efficient and healthy, while saving you money on utility bills.
Gain insights into your home.
Increase insulation and reduce air leakage.
What Our Clients Say
I am pleased to offer this recommendation for Hill Country Insulation, whom we currently use as our exclusive insulation supplier. Our company does mid to upper end, custom designed homes, remodels and renovations, all of which I personally oversee the design and construction of.
Tom Crider, Lake Ridge Custom Homes