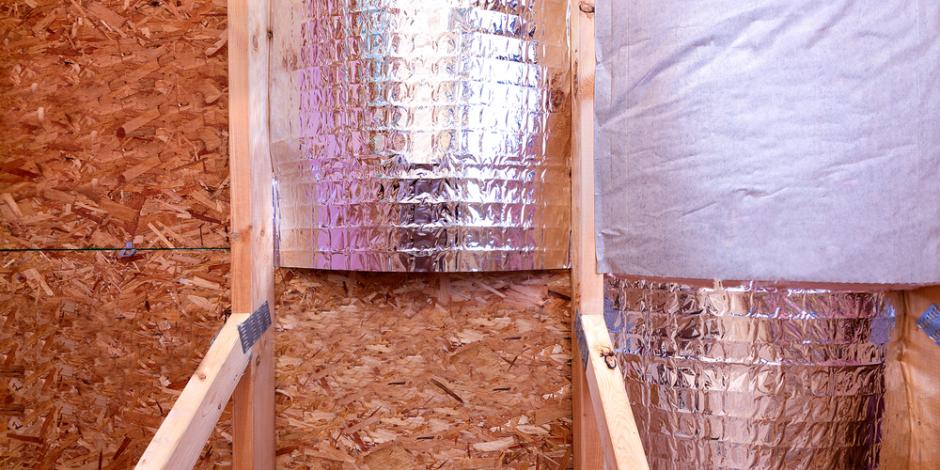 Keeping your Austin area home cool and protected from the sweltering Pflugerville, Texas heat starts with a radiant barrier. Radiant barriers are made of a highly reflective material that reflects heat away from your home instead of absorbing it. Proper attic insulation and air sealing in your attic work best with a radiant barrier to keep the heat out and reduce the strain put on your home's cooling system, saving you on your energy bills each month.
RADIANT BARRIER FOR YOUR ATTIC
Heat travels through the air from warm areas to cool areas through three different processes called convection, conduction and radiation. Insulation slows conduction (heat transfer through your walls and roof), and air sealing slows down convection (heat transfer through holes and gaps in your home). But an effective radiant barrier in the attic reduces heat transfer from the outdoors via radiation.

As the Texas sun shines on your roof, radiant energy heats it up. A large amount of that heat then travels down through your home via conduction. As the first line of defense, a radiant barrier prevents your home from getting too hot and exerting additional energy on cooling. Various studies have shown that a home's radiant barrier can reduce cooling costs by about 5% to 10% when used in a climate similar to that of Texas.
PROFESSIONAL RADIANT BARRIER INSTALLATION
The expert team at Hill Country Insulation will retrofit your home with a properly installed radiant barrier to keep you more comfortable in your home, all year round. We will staple the reflective material to the bottom of your rafters, ensure appropriate airflow, and take measures to minimize dust build up. Proper installation of your radiant barrier is key to experiencing the full benefits of reducing the heat that enters your home.
INCREASED SAVINGS & COMFORT FOR YOUR AUSTIN AREA HOME
When used as a triple threat with air sealing and attic insulation, a radiant barrier can significantly reduce your home's heat gain during even the hottest months, so you can enjoy:
Lower energy costs

Reduced strain on your cooling system

Increased year round home comfort
Looking to keep the heat from sneaking into your home through your roof? Contact us or call
Looking for relief from the Texas heat?
We'll  keep your home comfortable, year round.
What Our Clients Say
We've used Hill Country Insulation and Gutters for the past 8 years as our primary insulation and gutter company. They turn around competitive bids quickly and their service is second to none. They also have been very helpful in providing energy audits, duct/blower door tests, and HERS ratings... Read More
Derek Dimanoff, Pecan Valley Homes