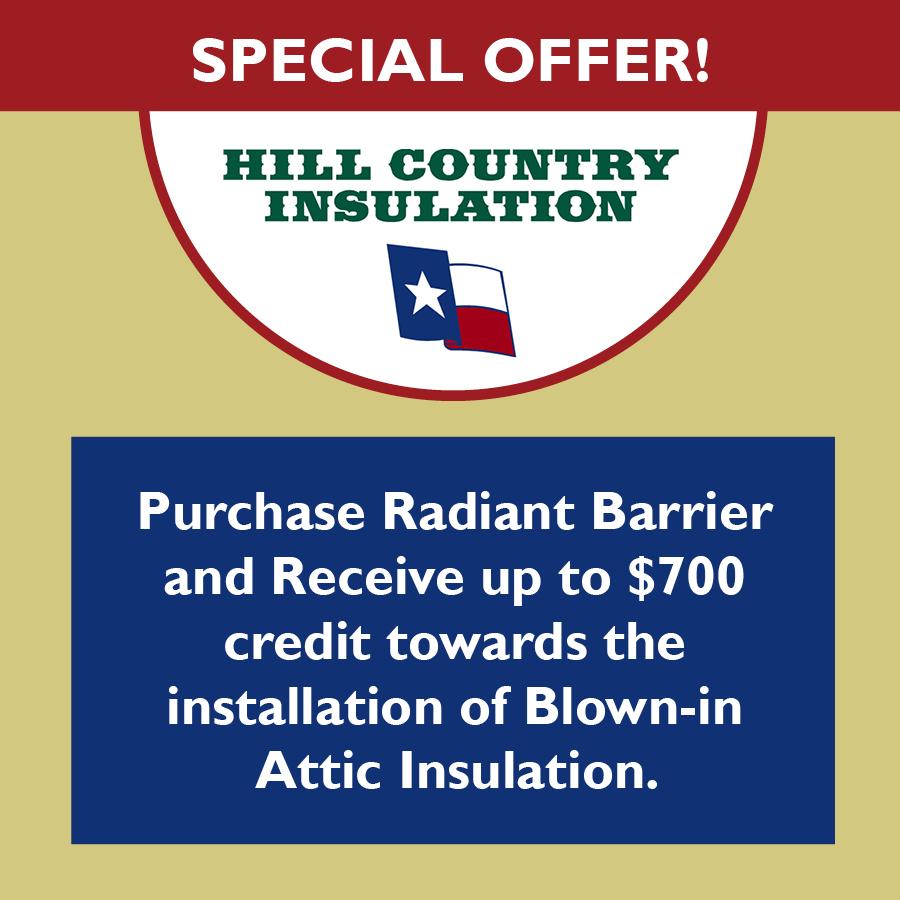 Get $700 Towards Your Attic Insulation!
When you purchase a radiant barrier
We're offering up to $700 credit towards the installation of blown-in attic insulation when you purchase a radiant barrier with the team at Hill Country Insulation! Having adequate levels of attic insulation helps you save on heating and cooling bills while keeping your home more consistently comfortable.
Terms of Offer: Not valid for third party, new construction customers with any other offers or discounts or prior sales. Coupon or acknowledgement required at time of service.  Speak to our representatives for details.