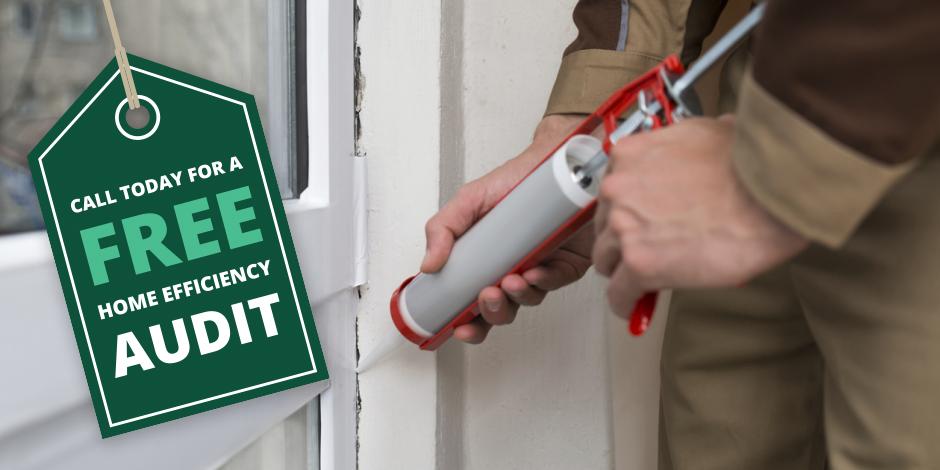 Air leakage in Texas Hill Country homes is an all-too-prevalent issue. Gaps and cracks in a home's building envelope let air flow readily in and out. As air moves it takes heat, moisture and pollution along with it. By air sealing your home, you will experience more consistent indoor temperatures, improved indoor air quality and a reduced chance of moisture issues.
Does My Home Need Air Sealing?
The best way to determine a home's airtightness is through the blower door test and thermal infrared imaging analysis performed during a home efficiency audit. These conclusive tests will help to determine whether your home would benefit from air sealing. However, if you are experiencing any of these noticeable symptoms, you should make air sealing your attic a top priority:
Drafty rooms

Rooms that are too hot or too cold in comparison with the rest of the house

Excessively high cooling or heating bills

Dust, particularly in rooms located directly below the attic
The Benefits of Air Sealing Your Austin Area Home
Air sealing will undoubtedly have a positive effect on your everyday life at home. While some effects may be more subtle, every benefit air sealing offers is tangible and can be felt in the long-term.
Improved Home Comfort
No matter how hot or cool it is outside, air sealing will have an impact on your comfort at home. It will work to prevent drafts and help any conditioned air stay inside.
Reduced Energy Bills
By preventing indoor conditioned air from escaping and outdoor air from infiltrating, your HVAC unit won't have to work as hard to keep your home at your desired temperature setting. This reduces your cooling and heating costs immediately. In the long-term, air sealing will also extend the lifespan of your cooling and heating systems, saving you money on maintenance, repairs and replacement.
Increased Indoor Air Quality
By preventing moisture and pollution from moving freely into your home, air sealing reduces the chance of mold issues and other pollutants from wreaking havoc. Especially if you or someone in your family has indoor allergies, air sealing can make a noticeable difference.
Pairing Air Sealing & Attic Insulation for Increased Savings
Air sealing in conjunction with attic insulation can prevent your home from becoming a boiler during the sweltering Texas heat, in addition to staying warmer during the cooler winter nights. Hill Country Insulation can identify your home's inefficiencies and then work to address them via air sealing and insulation. You'll be happier in a more healthy, comfortable and cost-effective home.
What Our Clients Say
I am pleased to offer this recommendation for Hill Country Insulation, whom we currently use as our exclusive insulation supplier. Our company does mid to upper end, custom designed homes, remodels and renovations, all of which I personally oversee the design and construction of.
Tom Crider, Lake Ridge Custom Homes