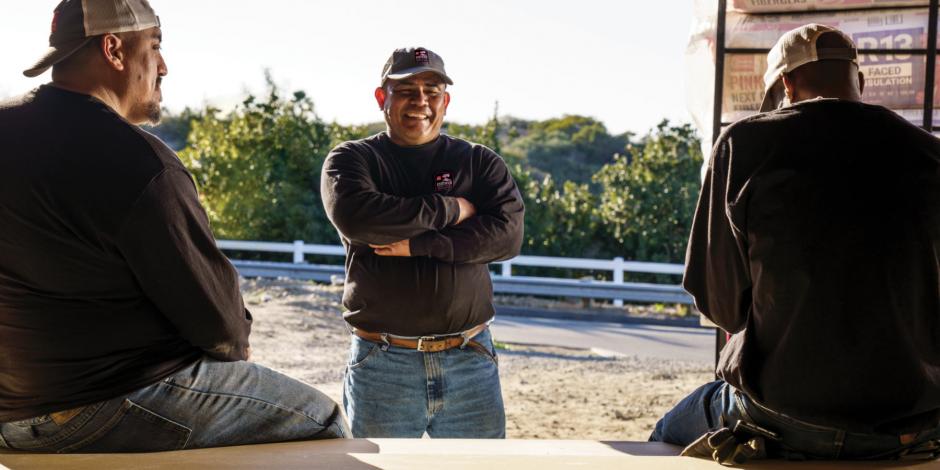 Hill Country Insulation is a locally owned business that is committed to providing excellent service for each customer. We know our success would not be possible without our hardworking employees. We regularly seek insulation installers who take pride in doing quality work. This is a great way to get into the growing building trades industry.
We seek people who:
Have a strong work ethic
Have a valid driver's license
Will provide excellent service

 

Like to take on new challenges, willing to learn
Can work independently

 

Uphold safety standards
We are a locally owned company that offers:
Competitive pay
Paid training and certification
Job variety
Respect in the workplace
Incentives for doing good work
Why insulation?
So much more than just some pink stuff in an attic, insulation is a key part of the structures that house both our livelihoods and our family lives. The world depends on dedicated insulation installers to help make homes and buildings more energy efficient, healthier and overall comfortable year-round.
Open Positions:
Gutter & Insulation Installers
We are now hiring full-time gutter and insulation installers to join the Hill Country Insulation team. If you want to be a part of a company that does great work for homeowners in the local Pflugerville and Austin area, contact us today.
For our gutter and insulation installation positions you don't need to have any previous experience, since our specialists will provide complete training — all you need is a desire to start immediately, learn, and do a great job. As a gutter and insulation installer at Hill Country Insulation, you'll receive great pay and endless learning opportunities.
Interested in joining the Hill Country Insulation team? Contact us or call (512) 515-7707 to get an application today.
Working at Hill Country Insulation
If you have experience in the home performance industry with retrofits or new construction, we'd love to hear from you. You should have some background and interest in learning the ins and outs of:
We're always looking for locals interested in furthering the Hill Country Insulation mission. Get in touch with us by calling 512-861-8296 today!
Looking for a rewarding job in home performance?
Get in touch with our team to learn about current openings!
What Our Clients Say
I am pleased to offer this recommendation for Hill Country Insulation, whom we currently use as our exclusive insulation supplier. Our company does mid to upper end, custom designed homes, remodels and renovations, all of which I personally oversee the design and construction of.
Tom Crider, Lake Ridge Custom Homes