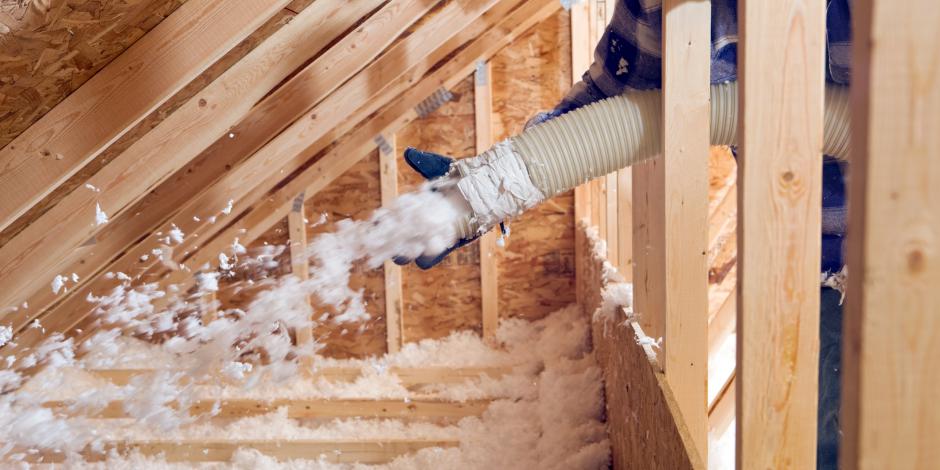 Wall Insulation
Summers here in Texas are infamously hot, and the winters aren't exactly comfortable, either. That makes it all the more important to ensure that your home is properly insulated. Many homeowners in the Pflugerville area put up with hot rooms and inconsistent indoor temperatures because they do not know that their home comfort issues can be solved with proper wall insulation. If your home is drafty, difficult to heat, or uncomfortably hot, it's time to consider wall insulation for your home.
The Importance of Wall Insulation
Did you know that uninsulated walls can account for up to 35% of heat loss? This is especially true if there are holes and cracks around your windows and doors. Heat loss sends your heating system into overdrive during the winter, and it usually means outdoor heat will seep into your home during the summer as well. When your walls are properly insulated, you can expect more comfortable indoor temperatures year-round as well as less need to run your heating and air conditioning systems. This will lower your monthly energy bills, giving you savings that you can spend elsewhere.
High-Performance Insulation for Walls
Spray Foam Insulation
Spray foam insulation has the ability to conform to any space, including between framing, studs, pipes, wiring, and other building materials inside walls. It is especially effective in walls because it provides not only a thermal barrier but also an air barrier. It also has remarkable sound reduction abilities.
Blown-In Fiberglass
Blown-in fiberglass insulation is cost-effective and straightforward to install. In loose form, it can be blown into walls to completely fill the cavity. The fiberglass insulation we install is mold resistant and non-combustible, increasing home health and safety. Blown-in fiberglass also has the ability to reduce noise for a quieter space.
Insulate Your Walls with Hill Country Insulation
Is isn't always easy to tell where the walls in your home need insulation. Fortunately, there is a way to look inside your walls and locate insulation gaps. During a free home efficiency audit from Hill Country Insulation, one of our experts will use high-tech equipment to assess wall insulation levels. Once we understand what your home needs, we can install new wall insulation using high-performance materials for maximum home comfort and efficiency.
Start experiencing the benefits of proper wall insulation. Call
contact us
today to talk to our insulation experts!
Get maximum home comfort and efficiency.
Hill Country Insulation can help.
What Our Clients Say
I am pleased to offer this recommendation for Hill Country Insulation, whom we currently use as our exclusive insulation supplier. Our company does mid to upper end, custom designed homes, remodels and renovations, all of which I personally oversee the design and construction of.
Tom Crider, Lake Ridge Custom Homes