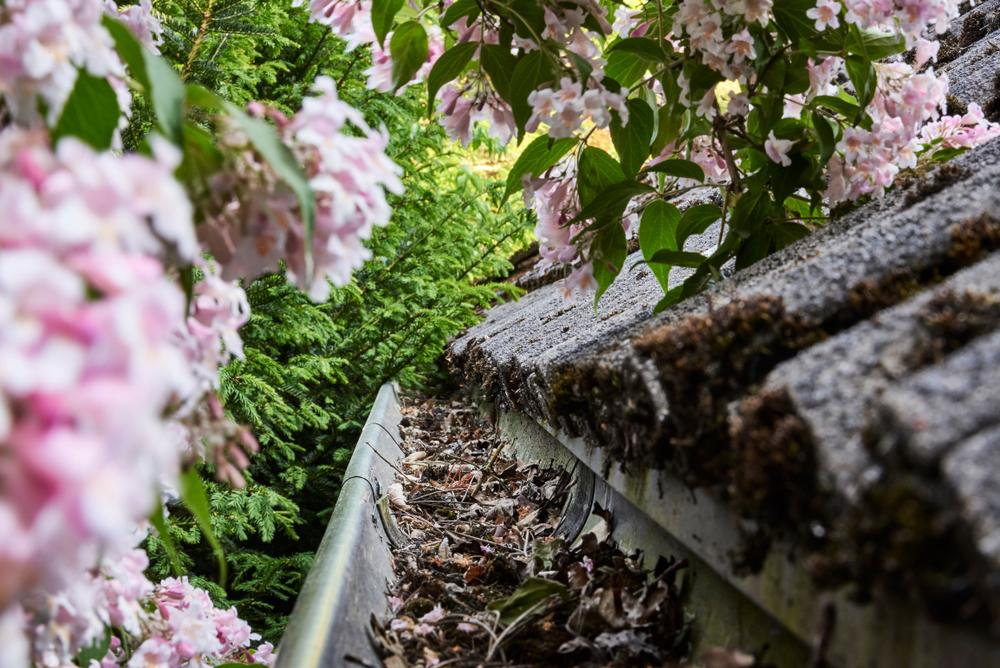 When it rains in the Pflugerville and Austin, TX area, your gutters should be protecting your home from the potential damages excessive rainfall can cause. But when your gutters won't drain correctly, what kind of damage are you up against?
At Hill Country Insulation, we understand the importance of proper roof drainage and having a gutter system that gives you peace of mind. And with May, June and July bringing the majority of the rain here in Pflugerville, now is a good time to understand how clogged gutters can damage your home — and how you can avoid it.
What Can Cause Your Gutters To Clog?
Your gutters are made up of two basic components: the gutters themselves and a downspout. Gutters collect the water as it falls from your roof, and with the correct slope angle, the water is funneled to a downspout that directs the water to the ground, away from your foundation.
There are a few things that can cause your gutters to backup with water:
Improper gutter slope

Debris in your gutters

Debris in your downspout (this is the most common)
The Damage
Let's get into the ways excess water can cause damage to your home, giving you a Texas-sized headache.
Foundation Cracks
As water builds up in your gutters, it begins to spill over onto your siding and eventually down to your home's foundation. Over time, this will cause cracks in your foundation, promoting mold growth in your home and compromising your home's structural integrity.
Siding & Wood Damage
Wood doesn't handle water very well, especially when it is exposed to it for long periods of time. If you have wood siding, the excess water that runs off of your gutters can cause damage and rotting to the side of your home, as well as to the wood fascia that holds up your gutters to your roof.
Mosquitos
Any time there is standing water, there is a potential for a mosquito breeding ground. Need we say more?
Landscaping
Especially during a rainstorm, clogged gutters can pour water all over your freshly pruned landscaping, which is normally protected by the overhang of your roof. Water can be good for plants, but too much water from above can rip plants apart!
What YOU Can Do To Avoid Clogged Gutters
Keep an eye on your roof, especially after it rains. If you notice that the rain water isn't coming out of your downspout, there may be water stuck on your roof or a clog in your gutters. You can try and remove the clog yourself, or if it is a tough clog, it could be time to call the professionals.
Seamless Gutters
If your gutters are looking a little worse for the wear, or they have continually clogged up on you rainstorm after rainstorm, seamless gutters are your new best friend. Seamless gutters virtually eliminate the chance of leaks and last much longer than traditional gutters. With a wide variety of choices for your home, we can find you seamless gutters to fit every style and need.
Call The Experts at Hill Country Insulation
With ten years of home performance, operations, and customer service experience, Hill Country Insulation wants to not just meet your expectations, but far surpass them when you need to upgrade your homes performance. We want to keep your roof as dry as possible this rainy season, so get a hold of us and see what our experts can do for you!
Ready to upgrade those leaky, clogged gutters with seamless gutters from Hill Country Insulation? Call us at
contact us
today!
Leaky gutters have you worried about the rain this summer?
Our experts can help.