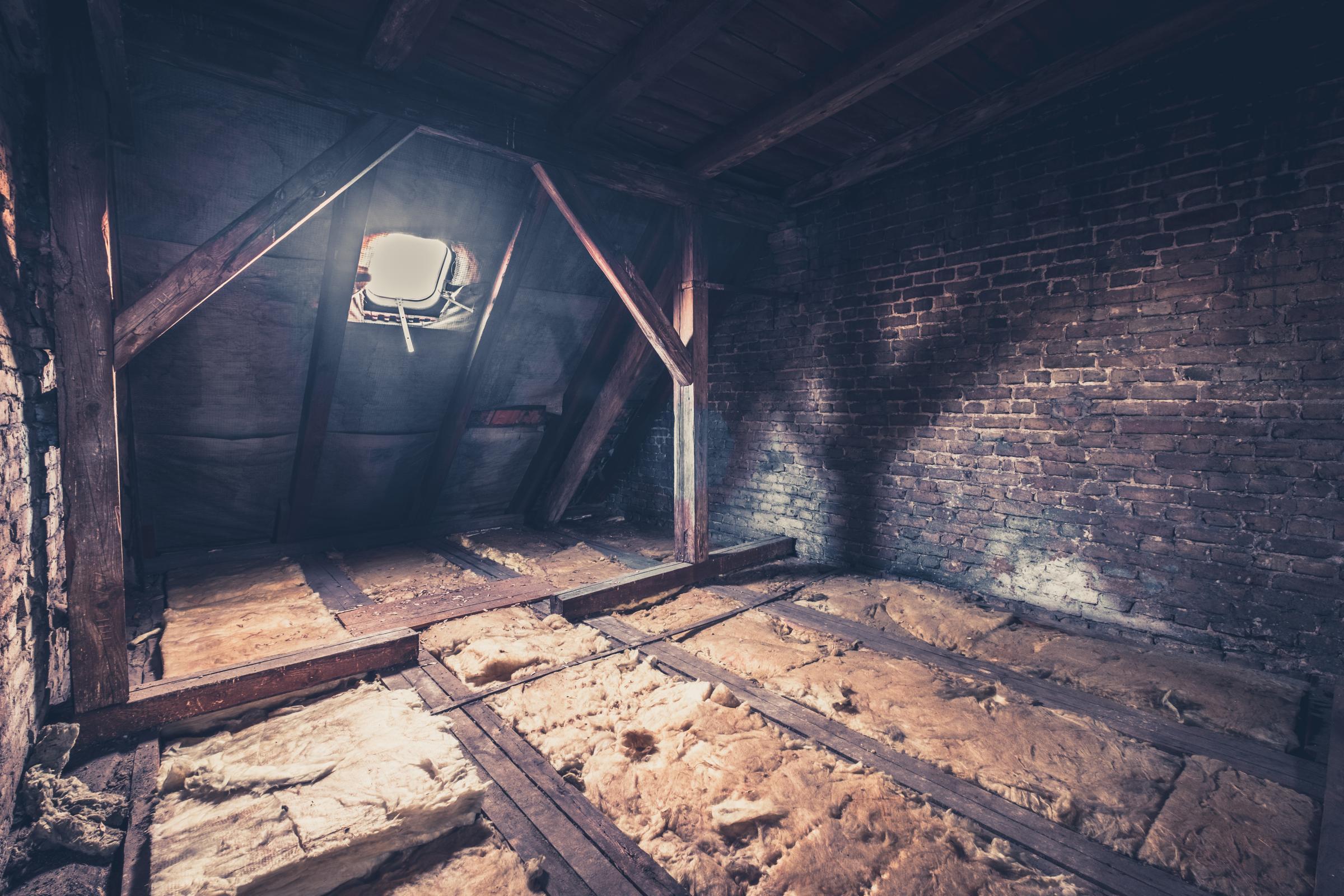 Have you been in your attic lately? Have you even thought about it? Attics, especially those with only small, out-of-the-way access hatches, are so often out of sight, they're also out of mind.
Your attic is a critical part of your home's building envelope―that's where all your conditioned air stays with proper insulation. Without proper air sealing and attic insulation, a large part of that air, along with the money you used to heat it, escapes right out through your roof.
How Can You Tell If Your Attic Needs Insulation?
You can't tell for sure without looking, and only an experienced professional will know if your attic insulation, if you have any, is sufficient.
According to the EPA, over one third of homes in the U.S. lack adequate attic insulation.
If you have trouble maintaining comfortable temperatures in your home or the temperatures around your house are inconsistent, there's a good chance one of these homes is yours.
What Will Attic Insulation Do for You?
Increase Your Comfort




A well-insulated attic holds conditioned air in your living areas, so the temperature you set on your thermostat is the temperature you get.  

Improve Your Energy Efficiency
Insulation, along with air sealing, will increase the energy efficiency of your home. Imagine how hard your heating system is working, and how much fuel you're using, when all the air you heat heads right outside rather than staying in your house where you need it. Your system works more efficiently, and will last longer, when the conditioned air stays where it belongs.
Save Your Hard-Earned Cash
A more efficient system uses less fuel, and that's a difference you'll see in your utility bills right away. Imagine paying 30%, 40% or even 50% less than you paid last winter to heat your home. Those savings aren't just for this winter either: they'll continue through all the seasons for years to come.
Call Your Local Attic Insulation Experts
Hill Country Insulation has been helping Pflugerville homeowners increase the energy efficiency of their homes for nearly 10 years. We know the area, we know the weather and we know how to optimize your home's energy performance for your complete safety and comfort.
Call us for a no-cost home efficiency audit and we'll let you know if your attic (and the rest of your home) is working for or against you. Then we'll guide you toward the most valuable changes you can make for a more energy efficient home.
Have your attic insulation checked out before winter!

Contact us

or call (512) 515-7707 to get started today.