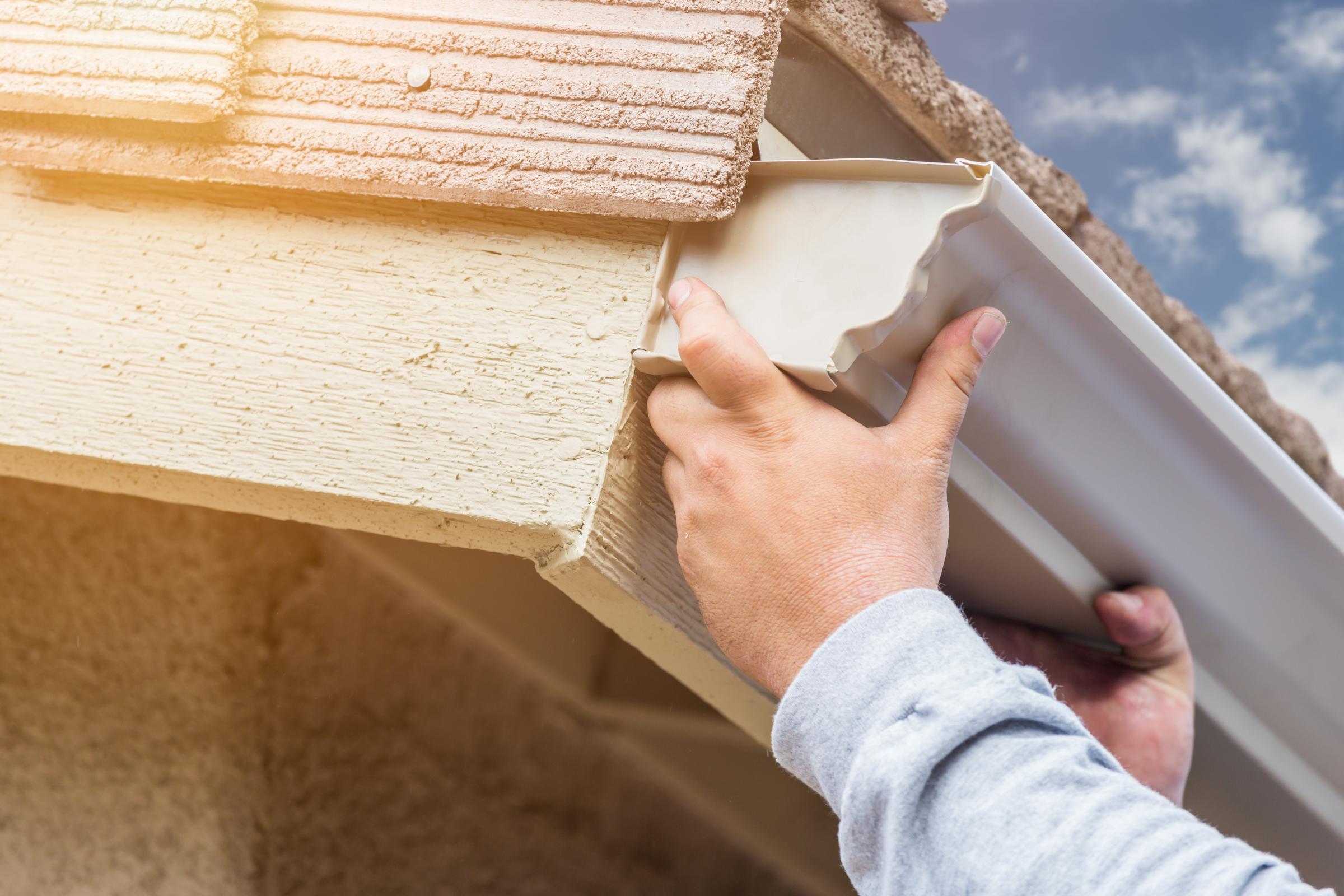 Gutters play an important role in maintaining the structural integrity of your Pflugerville area home. They keep rain and debris from falling directly onto your siding, doors and windows, and water from pooling around the foundation.
Without gutters to stop and direct the rain away from your home, you run a higher risk of rot and weather damage as well as moisture entering your foundation and flooding your basement during heavy rains.
So gutters are a given. What you may want to consider, among your other choices, are seamless gutters. There are several reasons to install seamless gutters, including their low maintenance, attractive appearance and wide variety.
The Benefits of Seamless Gutters
     1. Reduced maintenance
Gutters with joints are prone to debris accumulation. When leaves, twigs and other items gather in gutters they become clogged and unable to collect water and direct it away from your home. Pests and birds are attracted to clogged gutters, and weeds from the clogs may grow into walls and adjoining structures.
Seamless gutters are more firmly fixed than sectional gutters so they offer fewer chances for clogs and debris accumulation. They require much less cleaning and maintenance and never need to be painted.
     2. No leaks
Seamless gutters have fasteners and joints only at the corners and downspouts. This streamlined construction minimizes the chance of leaks. Due to the absence of joints and seals that can erode or gather debris, seamless gutters offer far better protection to your property.
     3. Wide variety of materials and colors
Seamless gutters come in an array of choices to suit your requirements and preferences. From aluminum to copper and steel there are many materials to choose from. Seamless gutters also come in a variety of colors, so you can choose the one that goes best with the color of your property's exterior.
     4. Customized to fit
Seamless gutters are made to measure, so they fit your property perfectly. Professional installation ensures your gutters serve you through years and that they offer your home the best possible protection.
     5. Better return on investment
Though you might spend more for seamless gutters initially, they'll pay for themselves over time due to low maintenance and repair costs, and you'll realize a much higher return on your investment.
     6. Aesthetically pleasing
Seamless gutters look, well, seamless. They offer a more polished appearance than sectional gutters with all the joints and fasteners they require. Seamless gutters protect and enhance the aesthetic appeal of your property, increasing its curb appeal and value.
Learn More from the Gutter Experts
Austin area homeowners can count on Hill Country Insulation for expertise in gutter installation. We'll discuss your seamless gutter options, including aluminum, copper and galvalume gutters, and provide you with the most effective solution for your home.
Take the first step toward improving your gutter system today.

Contact us

or call (512) 515-7707 to learn more.