Hill Country Insulation holds a variety of industry-standard qualifications, making us certified to provide your Austin, Texas area property with the best service in the home performance industry.
Building Performance Institute (BPI) Certified
The Building Performance Institute establishes standards for energy efficiency retrofit work using a process built on objective building science. BPI certification ensures detailed knowledge of building science and a "whole-home" approach to energy efficiency. A true industry leader, BPI guarantees certified individuals meet the need for a highly trained, skilled and knowledgeable home performance workforce.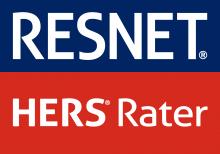 Home Energy Rating System (HERS) Rater
Hill Country Insulation is certified to inspect and test homes in order to evaluate each of the minimum rated features established by RESNET, the Residential Energy Services Network. As a HERS rater, we are qualified to prepare a comprehensive HERS rating for your home.
Owens Corning® Certified Energy Expert®
Hill Country Insulation is an Owens Corning® Certified Energy Expert® providing customers with an outstanding combination of energy expertise and assurance. From products, personnel and performance, Hill Country and Owens Corning have taken the next step in all-around insulation satisfaction by meeting elite standards, including:
Commitment to insulation industry standards
Maintaining all required local and state licenses
Being in good standing with the Better Business Bureau
Completing in-depth insulation industry training
Using reliable, innovative insulation products from an elite manufacturer
Offering an Owens Corning's limited lifetime warranty on product and a 10-year limited warranty on workmanship
What Our Clients Say
I am pleased to offer this recommendation for Hill Country Insulation, whom we currently use as our exclusive insulation supplier. Our company does mid to upper end, custom designed homes, remodels and renovations, all of which I personally oversee the design and construction of.
Tom Crider, Lake Ridge Custom Homes